Residential Demolition services in Richmond , VA
We offer demolition services at an affordable cost with highest safety. At LHC Services,  We're an experienced, reliable, and licensed demolition company. A team of expertise in demolition. Whether a concrete foundation or other structural houses, we can demolition in the right process. As a prominent company, we have all the necessary equipment and skilled people for smooth work. We not only provide demolition service but also remove debris.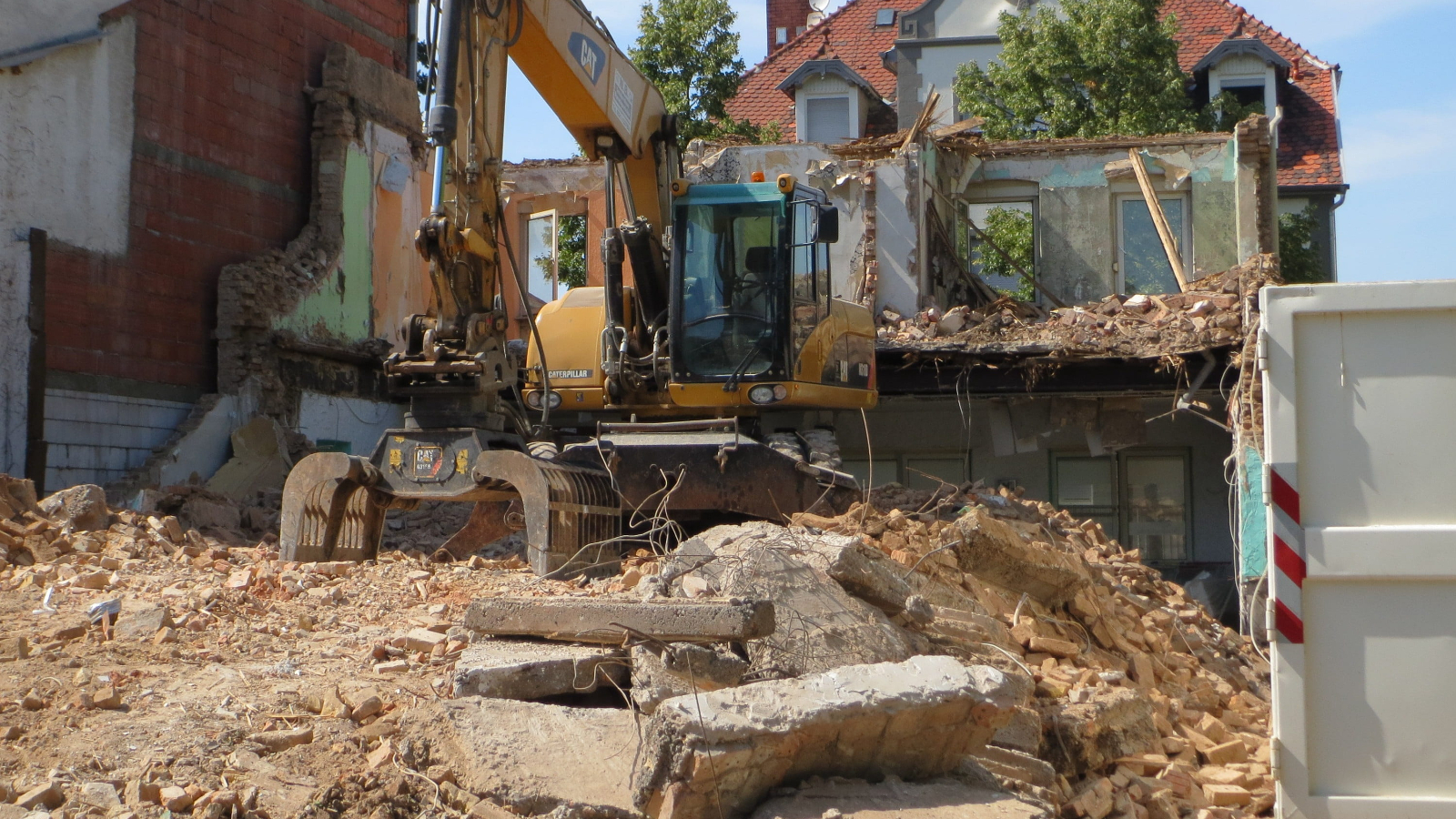 LHC Services - Demolition
Demolition in Richmond and it's surrounding areas, We're one of the trustworthy demolition contractors you can rely on us. We ensure the top level of work and professionalism for every residential demolition project. 
Driveway Services Richmond, VA
The LHC Services Repairs and Replace If your existing concrete driveway has sunk, developed cracks, or become uneven, LHC Services will review conditions and recommend a plan to improve the driveway's safety and appearance. By raising sunken slabs, filling voids, and repairing minor cracks, we'll extend the life of your driveway and save you the cost of full replacement.
We provide concrete installation in Midlothian, Chesterfield, Powhatan, and Richmond, Virginia. Contact the LHC Services team for more information about enhancing your home with a new driveway or restoring your existing driveway. We'll talk with you about your needs, review your property and local building codes, then develop a plan to fit your style and your budget.

Advantages of the Concrete driveway
There are so many advantages of a concrete driveway. First of all, it just looks great and makes your home beautiful. But that's not the only benefit of a concrete driveway. If the driveway is designed properly, then it will increase the value of your property. Secondly, a concrete driveway is not really too hard to maintain. It's relatively simple and easy.

Why Hire LHC Services To Build Your Concrete Driveway
You'll find hundreds of online DIY tips for pouring your own concrete driveway, stairs or porch, and an equal number of contractors promising quality work. Hiring a qualified contractor, however, is key to getting a long-lasting driveway installed or your existing driveway repaired. The team at LHC Services has the experience and expertise to address the following issues:
Grading – uniformity and stability. Starting with a solid, compacted soil base topped with tightly packed crushed material gives your driveway a stable foundation. This consistent depth means your driveway slabs will have an even thickness, will be level and less susceptible to shifting. The slope of your driveway is part of this initial step. A minimum slope of 1/8-inch per foot will eliminate standing water which can contribute to cracking or crumbling.
Driveway cracking – causes and prevention. Concrete strength is directly related to the amount of water used during the pour. Thinner concrete mixes will shrink and crack. Mixes containing fly ash or water-reducing elements will provide a stronger concrete that can be poured without needing additional water.
Control joints – role and placement. Concrete needs to have joints or gaps to allow the material to flex as temperatures change. Joint distance is determined by multiplying the depth of the concrete pour by a factor of two or three. If your driveway is 4-inches deep, for example, joints should be placed every 8 to 12 feet. Isolating joints are needed between the driveway and your garages, sidewalk or other existing pavement.
Reinforcing – an option for heavily trafficked driveways. Wire mesh or steel rebar in a grid pattern can be placed before the concrete pour to add more strength to your driveway.
Finishing – process and timing. Getting the right appearance for your driveway involves leveling the concrete to obtain a uniform surface, smoothing it at the right time, and applying a finish for additional traction.
Curing – the final critical step. Immediately after finishing, concrete needs to be cured to develop strength and durability. If concrete dries too quickly, it will be weaker and more likely to crack. Curing means keeping an adequate amount of moisture on the driveway, either by leaving the forms in place, covering it, or applying a curing epoxy resin to the surface.
Why Choose Concrete for Your Driveway
If you're considering replacing your existing driveway or building a new home and evaluating driveway material options, you have several choices. For the most budget conscious, gravel is usually the lowest cost material. Brick pavers are at the other end of the price range and are the most expensive to install. Asphalt is a mid-priced (and frequent) choice, but concrete has significant advantages.
When installed correctly, a concrete driveway is made of a long-lasting material that will remain stable regardless of temperature fluctuations. Concrete typically cracks or breaks only when under tremendous pressure or surface movement.
A concrete driveway requires minimal maintenance. Although sealing isn't required, LCH Services does recommend washing and sealing your driveway annual to preserve its surface. Sealing can help repel staining, too.
Our Demolition Services Are:
We are comfortable to get the jobs done below in the most effective way. No hidden fee or extra fee in our demolition services. We provide a fully stress free and cost-effective house demolition service.
Get A FREE Estimate
Call (804) 291-8273
Demolition Specialists Near You
If you're looking for a reliable demolition specialist in Richmond, we at LHC Services demolition specialists are ready to help you. All types of demolition projects need to go with the right process and steps. To minimize the environmental impact of Residential  demolition, we do everything with maximum caution. As a leading company, we provide high-quality services that you deserve to get.